Ihr habt es vielleicht noch nicht mitbekommen, aber nächstes Jahr findet erneut eine WM statt. (Corona:
).
Also was unternimmt Japan in diesem Bereich? Genau, es gibt eine neue Captain Tsubasa Serie. Diese bekommt ein Remake mit neuer Animation. Es wird allerdings nur der Grundschul-Arc adaptiert. Der einzige Unterschied wird sein, dass Roberto keinen Santoryu, sondern Jameson als Lieblings-Getränk haben wird. Oh Moment das war ja die Ankündigung für 2026.
Durch die Tsubasa-Pause gibt es bisher 3 neue Ankündigungen, die wir uns mal ansehen.
Blue Lock
After a disastrous defeat at the 2018 World Cup, Japan's team struggles to regroup. But what's missing? An absolute Ace Striker, who can guide them to the win. The Japan Football Union is hell-bent on creating a striker who hungers for goals and thirsts for victory, and who can be the decisive instrument in turning around a losing match...and to do so, they've gathered 300 of Japan's best and brightest youth players. Who will emerge to lead the team...and will they be able to out-muscle and out-ego everyone who stands in their way?
Die Serie soll bisschen vom Konzept abschweifen, also keine Schulclub-Turniere, sondern ein Battle Royal, wo wirklich Schwächlinge aussortiert werden. Also keine Ishizakis und Pepes. Hab mir bisher 4-5 Kapitel angesehen, sind recht lang, es gäbe also einiges zum Adaptieren.
Aoi Ashi
Ashito Aoi is a young, aspiring soccer player from a backwater town in Japan. His hopes of getting into a high school with a good soccer club are dashed when he causes an incident during a critical match for his team, which results in their loss and elimination from the tournament. Nevertheless, he catches the eye of someone important who happened to be visiting from Tokyo. How will things turn out for Ashito?
Hier haben wir schon eher das gewohnte Konzept wo der Neuling der Beste werden will. KA ob ich in den Manga reingeschaut hab, wenn ja war es wohl recht stereotypisch. Ein Start von Punkt 0 aus kann aber durchaus auch funktionieren wenn man sich Sayonara Cramer ansieht.
Shoot!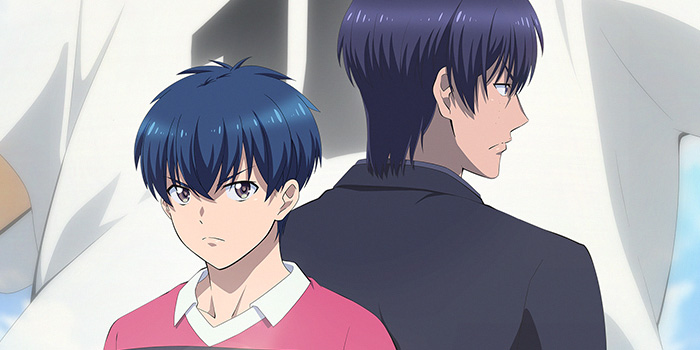 Der Sport-Manga »Shoot!« stammt aus der Feder von Tsukasa Ooshima und erschien zwischen August 1990 und September 1996 im »Weekly Shounen Magazine« von Kodansha. Die Reihe umfasst insgesamt 33 Bände und ist hierzulande bislang nicht erhältlich.
Eine 58-teilige Anime-Adaption, welche unter der Regie von Daisuke Nishio (»Dr. Slump«) im Studio Toei Animation entstand, wurde von November 1993 bis Dezember 1994 in Japan ausgestrahlt und mit dem Anime-Film »Blue Legend Shoot!« im Dezember 1994 fortgesetzt.
Habe ich glaube ich nicht ganz gesehen, aber mal ein anderer Anime als Tsubasa, der ein Reboot bekommt? Natürlich besteht auch die Möglichkeit einer Fortsetzung, aber eher unwahrscheinlich. Wäre zumindest der erste Fußball-Anime der eine richtige Fortsetzung erhält.